Cybersecurity and Enterprise Risk Management
Business stakeholders are rightly concerned about risk, including cybersecurity.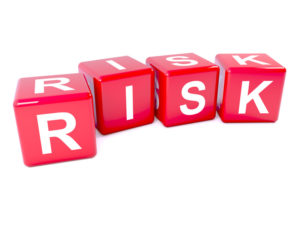 Enterprise risk management is undertaken to address these concerns. This management process identifies the potential impact of various types of risk on business operations, products/services and stakeholders. Mitigation of high-probability, high-impact risks is then planned and executed.
Every business must protect its private and confidential information against cybersecurity risk. No business is too small to address these issues.
In addition, disasters can certainly strike anyone!  Those businesses that have prepared disaster recovery/business continuity plans are more likely to survive one.
We can help you develop and implement risk review and mitigation processes, and formalized risk management plans, that are appropriate for the size of your business.
We are skilled in developing security policies that are suited for your operation. We will review your current practices and help you to identify the gaps, along with a staged game-plan to fill them.
Although we are not experts in technical network security,  we can connect you to other professionals with prowess in this area.