Are You Ready For Disaster?
Disaster Recovery and Business Continuity Planning
Developing a formal "disaster plan" may seem like an empty exercise or a distraction when you are running full-speed to keep up with the day to day of your business. However, this thought process will prove immensely helpful if you ever face this challenge. While only a small percentage of businesses face disaster in any particular year, when it strikes you those percentages seem rather meaningless!
Last year, fire destroyed an office building in Madison and I assisted one of the businesses with their business interruption insurance claim. I saw first-hand the strain of anxiety over a very uncertain future, the stress of major business decisions that need to be made instantly, and the physical demands of re-establishing a business that had have taken years to organize.
Business recovery plans do not need to be complex for a simple, small business. Your plan should simply focus on identifying and prioritizing the resources that are most critical to your business. By identifying potential threats to these resources, you can plan a course of action to recover from various loss scenarios.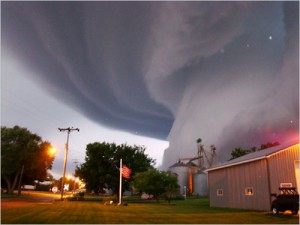 I suspect one can never fully anticipate all the issues that one might face. However, a business recovery plan can certainly help one to recover operations as soon as possible after a disaster occurs. Where would you be if a fire, tornado, lightning, flood or other disaster destroyed your office?
Do you need help with risk management? I can help you develop a business recovery plan appropriate to your business.
SMALL BUSINESS RECOMMENDATIONS
Prepare a simple business recovery plan.
Consider using a cloud-based backup service as part of your overall data storage and recovery strategy.
Take some time to review your insurance coverage levels with your agent. Try to carefully estimate the cost to replace all the furniture, equipment, and supplies in your facility… Then add a large factor for "under-estimating."