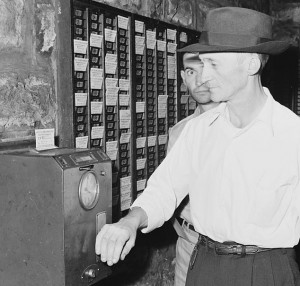 The U.S. Department of Labor recently published updated overtime regulations (on 5/18/2016).
This ruling will increase the salary level test from the current salary threshold of $455 per week ($23,660 per year) to $913 per week or $47,476 per year. This new salary level test is effective 12/1/2016.
Commissions / bonuses can be included up to 10% of total salary paid; and should be paid quarterly or more frequently.
Wage and Hour Background
Any employee may be paid a salary. However, some of salaried employees are entitled to overtime pay. In order to qualify for a "white collar exemption" from overtime pay and minimum wage rules (under FSLA), three test must be satisfied:
The employee must be paid a salary that is not subject to reduction for quality or quantity of work ("salary basis test").
Their salary must meet a minimum salary level: now $913/wk; $47,476 annually ("salary level test").
The primary job duty must involve work associated with exec, administrative or professional employees. Computer employees and outside sales employees are also exempt ("primary duty test").
Executive exemption – must regularly direct the work of at least two the full-time employees with authority to hire or fire
Administrative exemption – must perform office work directly related to management or operations. Additionally, the employee's primary duty must include the exercise of discretion and independent judgment with respect to matters of significance.
Professional exemption – must primarily perform work that requires advanced knowledge in a field of science or learning, or that requires invention, imagination, originality or artistic/creative talent
Computer employee exemption – must be employed as a systems analyst, computer programmer, software engineer or similarly skilled worker in the computer field. The employee's primary duty must consist of:
The application of systems analysis techniques and procedures, including consulting with users, to determine hardware, software or system functional specifications;
The design, development, documentation, analysis, creation, testing or modification of computer systems or programs, including prototypes, based on and related to user or system design specifications;
The design, documentation, testing, creation or modification of computer programs related to machine operating systems; or
A combination of the aforementioned duties
Outside sales exemption – primary duty must be making sales, or obtaining orders or contracts for services and must be customarily and regularly engaged away from the employers place of business. (No salary level test applies to outside sales employees.)
Action Required
Review current salary levels and be aware that beginning December 1, 2016 salaried employees earning less than $913 per week ($22.83/hr) will be entitled to overtime pay for hours in excess of 40/week.
UPDATE:  21 states and more than fifty-five Texas and national business groups filed separate lawsuits against the DOL to challenge the Final Rule. The cases were later consolidated. On November 22, 2016, the U.S. District Court for the Eastern District of Texas issued a preliminary injunction blocking the new rule from going into effect on December 1, 2016. The court granted summary judgment to the plaintiffs and declared the Final Rule invalid on August 31, 2017. The U.S. Department of Labor is expected to propose a new overtime rule proposal in October 2018.